Out of Stock
Probiotic Chocolate Vitamin for Kids
$15.99
Summer Shipping Alert: Free Shipping If You Spend $45. Orders Under $45 include $9.99 Expedited Shipping to Keep Product from Melting.

Good Day Chocolate Probiotic for Kids is a safe and effective supplement that promotes healthy digestion and keeps things moving and grooving.* Each piece has 1 billion CFUs (colony forming units) of the highly-researched probiotic strain, Lactospore®.
1 billion CFUs of healthy bacteria (probiotics) per piece
Fair-Trade Dark Chocolate, Non-GMO ingredients
Colors from fruits & veggies
2g sugar per piece
No high-fructose corn syrup
Doctor founded & quality tested three times for accurate dosing
Your purchase supports our partnership with cleft palate repair charity, Smile Train, spreading smiles across the world!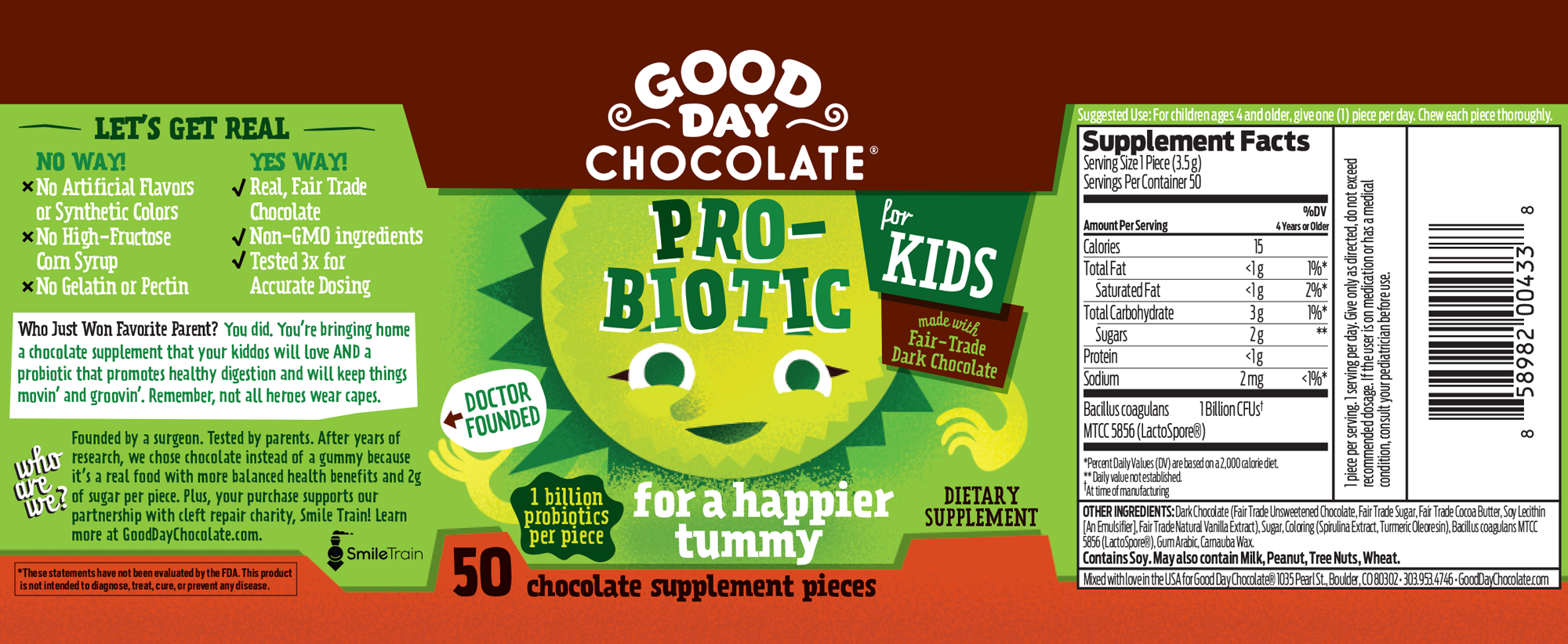 Return Policy
Most importantly, we want you to be happy and excited about your Good Day Chocolate! So, if you receive product from us that is damaged or defective, please email customerservice@gooddaychocolate.com with a picture of the product and we'll replace it ASAP.
Have a different mood in mind?